Valentine Class 2017

It's here. The next class opens today!
 Valentine 2017 Class
Welcome to the "Valentine 2017" card class!
In this class, you will make 3 cards and a sweet purse!
Early bird registrations will get a $5 discount!
A portion of the proceeds go to the American Cancer Society Relay for Life!
**BRING A FRIEND THAT'S NEW TO ME AND pick 5 free cards from my card rack.  You AND your new friend!
This class will also include a pamphlet with directions for each project to take home with you so you can re-create it!
Can't make it- grab the kit to go or purchase the tutorials!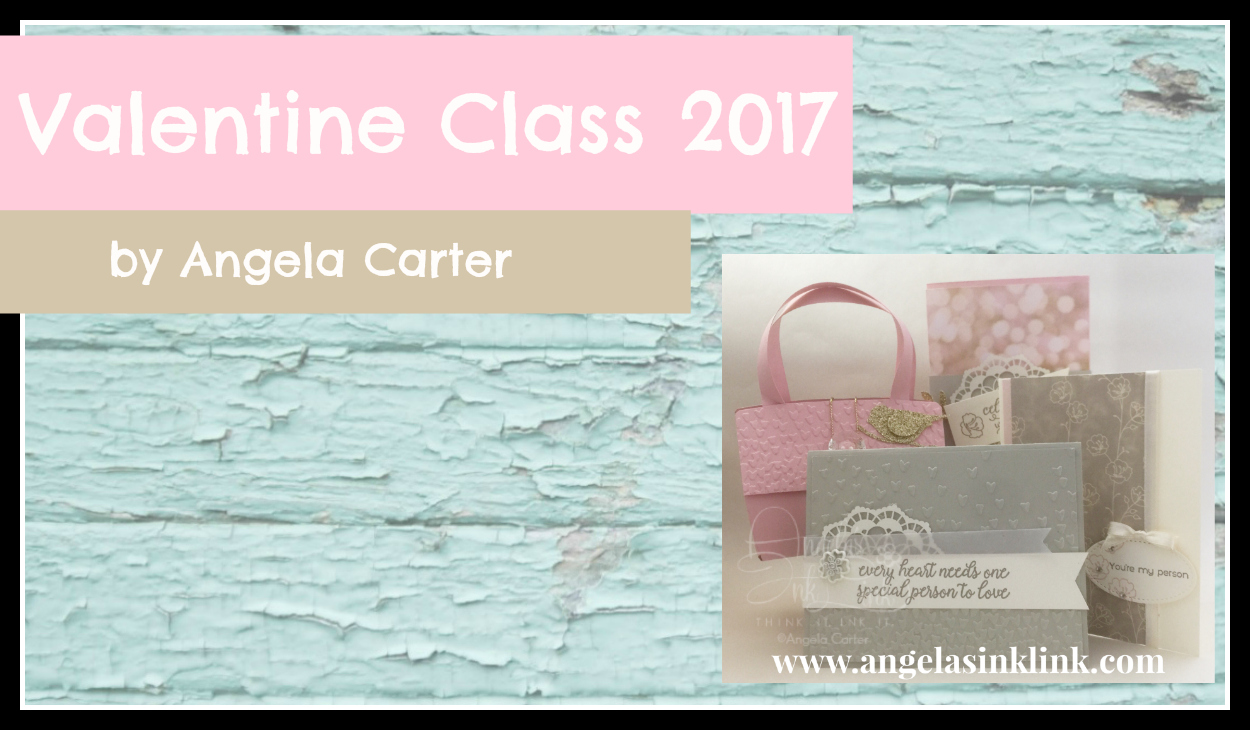 Saturday,  February 11th
Doors open at 11 a.m.

Where: Southbridge Savings Bank- STURBRIDGE, MA (not Southbridge)
Early Bird Sign up is  January 20-27
February 1!

I provide coffee and lite snacks.  You are welcome to bring your breakfast/lunch- we don't mind.  There are a few eating spots nearby (Wendys, Cracker Barrel, Dunkin Donuts, Subway)  We also have a kitchen with coffee, a microwave and refrigerator.
Space is limited, so only class attendees please.
**********************************************
Refunds are not issued, nor will credits be carried over, for missed classes as all the supplies have been ordered, cut and prepped for you.
In the event that you are not able to make it to the class you registered for, your card kits will be held for you for either pick up or I can invoice you for the shipping amount.  You will receive an email with the photos of the finished projects and you will be able to create your cards using the stamps and inks you already have.  Thanks for your understanding!